Neuroinflammation and Gene Therapy
Our efforts are focused on the study of the function of activating and inhibitory immune receptors in the Nervous System, with special emphasis on the CD200-CD200R1 pair and the CD300 family.
Our research is based on three lines of action:
1) Study of the role of CD200R and CD300f immunoreceptors in acute injuries to the nervous system such as spinal cord/brain injury or peripheral nerve injury.
2) Study of the function of immunoreceptors in synaptic plasticity and immunometabolism, both related to different pathologies such as psychiatric diseases and aging.
3) Development of neuroprotection strategies in acute injuries of the nervous system.
In microglial cells (which are the resident macrophages in the central nervous system), immunoreceptors play an important role in the phagocytosis of cell debris and in synaptic remodeling and plasticity. Alterations in this system of pruning and refinement of brain circuits have been related to various psychiatric pathologies such as depression, autism or Alzheimer's.
We found that the CD300f immunoreceptor is capable of modulating synaptic plasticity, probably by phagocytosis of synapses marked for pruning, and that this correlates with the appearance of depressive symptoms in CD300f-deficient mice. Using RNAseq, we observed that, under inflammatory conditions, the microglia of CD300f-deficient mice had significant alterations in their transcriptome, especially in metabolic and autophagy pathways.
These studies were the basis for generating a working hypothesis that relates the function of the CD300f immunoreceptor with immunometabolism, and both cellular and systemic metabolic regulation.
In this context, and as a model that relates chronic inflammation and metabolic alterations, we have chosen to delve into the study of aging processes and inflammaging. We have observed that CD300f-/- animals, both male and female, have a reduced life expectancy.
In our laboratory we also work with other models of neuroinflammation that include blunt trauma (brain and spinal cord). In particular, we have described that the activation of CD200R by a recombinant protein (CD200) can improve the recovery of mice after blunt spinal cord injury.
Likewise, we have experience in the production of vectors for gene therapy, mainly lentiviral vectors (integrative and non-integrative) as well as non-viral vectors based on recombinant modular proteins.
Supports: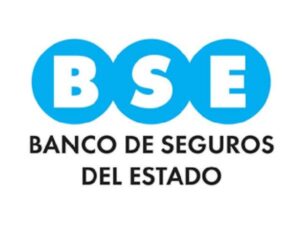 Modulation of the microglial and macrophage phenotype by activation of the CD200R1 immune receptor after traumatic injuries in the brain, spinal cord and peripheral nerve.
Modulation of the microglial and macrophage phenotype by the CD300f immune receptor and its role after traumatic injuries of the brain, spinal cord and peripheral nerve.
Role of the CD300f immune receptor in psychiatric conditions such as major depressive disorder or autistic spectrum disorder.
Preclinical and clinical research in traumatic brain injuries in association with the State Insurance Bank (BSE). Determination of blood biomarkers that could contribute to improve patient stratification and precision medicine approaches.
"Brain trauma: From preclinical research to the clinic". April 9-14, 2018. Institut Pasteur de Montevideo. Organizers: IP Montevideo (Hugo Peluffo y Natalia Lago) Banco de Seguros del Estados (Vida Patiño, Ingrid Kasek y Alicia Silveira) and Universidad de la República (Hugo Peluffo).
Course and regional minisymposium: NEUROTRAUMA 2019: "focus on neuroplasticity", Institut Pasteur de Montevideo, April 2019.
2020-2022 – "New technologies for monitoring neurocritical patients after craniocerebral trauma" Health Sector Fund- National Research and Innovation Agency (ANII) Responsible: Pedro Grille.
2020-2022 – "CD300f immune receptors in neuroinflammation and neuroplasticity: role for behavioral alterations relevant for major depression disorder" Responsible: Hugo Peluffo, International Center for Genetic Engineering and Biotechnology (ICGEB), Italy.
2019-2020 – "Cannabis y autism: characterization, extraction and effects in animal and cellular models". Subproject Principal Investigator at the IPMon: Natalia Lago, Project Alianza, ANII-Canapur-IPMon-UDELAR.
2017-2020 – "Precision medicine applied to traumatic brain injury: a strategic alliance BSE-IP Montevideo". Principal Investigators at the IP Montevideo/UDELAR: Hugo Peluffo/Natalia Lago. Banco de Seguros del Estado, Uruguay.
2017-2019 – "Imunoreceptors as therapeutic target for the treatment of spinal cord injury: role of CD200-CD200R". Principal Investigators: Natalia Lago/Hugo Peluffo. Universidad de la República, CSIC (CSIC I+D 2016), Uruguay.
vacio
2020
Fernanda Neutzling Kaufmann, Natalia Lago, Daniela Alí-Ruiz, Karen Jansen, Luciano Dias de Mattos Souza, Ricardo Silva, Diogo Lara, Gabriele Ghisleni, Hugo Peluffo, Manuella Kaster. Sex-dependent role of CD300f immune receptor in generalized anxiety disorder. Brain Behaviour and Immunity Health, 11:100191 2020. Web.
Natalia Lago*, Fernanda N. Kaufmann*, María Luciana Negro-Demontel, Daniela Alí-Ruiz, Gabriele Ghisleni, Natalia Rego, Andrea Arcas-García, Nathalia Vitureira, Karen Jansen, Luciano M. Souza, Ricardo A. Silva, Diogo R. Lara, Bruno Pannunzio, Juan Andrés Abin-Carriquiry, Jesús Amo-Aparicio, Celia Martin Otal, Hugo Naya, Dorian B. McGavern, Joan Sayós, Rubèn López-Vales, Manuella P. Kaster and Hugo Peluffo. CD300f immunoreceptor is associated with major depressive disorder and decreased microglial metabolic fitness. Epub 9 de Marzo de 2020, PNAS. *Ambas autoras contribuyeron igualmente a este trabajo. Web. Trabajo seleccionado para los Highlights de las revistas Science y Nature Immunology.
2019
Daniela Blanco-Ocampo, Fabio Andrés Cawen, Luis Angel Álamo-Pindado, María Luciana Negro-Demontel, Hugo Peluffo. Safe and neuroprotective vectors for long-term traumatic brain injury gene therapy. Gene Therapy, 27:96-103 2019.
2018
Natalia Lago, Bruno Pannunzio, Jesús Amo-Aparicio, Rubèn López-Vales and Hugo Peluffo. CD200 modulates spinal cord injury neuroinflammation and outcome through CD200R1. Brain Behaviour and Immunity. S0889-1591(18)30218-6, 2018.
M. Richter, M.L. Negro-Demontel, D. Blanco-Ocampo, E. Taranto, N. Lago y H. Peluffo. Thy1-YFP-H mice combined with parallel rod floor test evidence short and long-term traumatic brain injury progression. Aceptado en Current Protochols in Immunol. 2018.
2017
Agueda Martinez-Barriocanal, Andrea Arcas-Garcia, Miriam Magallon-Lorenz, Aroa Ejarque-Ortiz, María Luciana Negro-Demontel, Emma Comas-Casellas, Simo Schwartz Jr, Sunny Malhotra, Xavier Montalban, Hugo Peluffo, Margarita Martin, Manuel Comabella and Joan Sayós. Effect of specific mutations in cd300 complexes formation; role of cd300f in multiple sclerosis. Scientific Reports, Vol 7:13544, 2017.
Sofía Ibarburu, Emiliano Trias, Natalia Lago, Hugo Peluffo, Romina Barreto-Núñez, Valentina Varela, Joseph Beckman, Luis Barbeito. Focal transplantation of aberrant glial cells carrying the SOD1G93A mutation into rat spinal cord induces extensive gliosis and motor neuron damage. Aceptado en Neuroimmunomodulation, 4(3):143-153 2017.
Lima, Thiago Zaqueu, Sardinha, Luis Roberto, Sayós, Joan, Mello, Luiz Eugênio and Peluffo, Hugo. Astrocytic Expression of the Immunoreceptor CD300f Protects Hippocampal Neurons from Amyloid-β Oligomer Toxicity in vitro. Current Alzheimer Research Vol. 14:1-6, 2017.
Fernanda N. Kaufmann, Ana Paula Costa, Gabriele Ghisleni, Alexandre P. Diaz, Ana Lúcia Rodrigues, Hugo Peluffo, Manuella Pinto Kaster. NLRP3 inflammasome-driven pathways in depression: clinical and preclinical findings. Brain Behavior and Immunity, 64:367-383, 2017.
2015
Aroa Ejarque-Ortiz, Carme Solà, Águeda Martínez-Barriocanal, Simó Schwartz Jr., Margarita Martín, Hugo Peluffo, Joan Sayós. The receptor cmrf35-like molecule-1 (clm-1) enhances the production of LPS-induced pro-inflammatory mediators during microglial activation. PLoS ONE DOI: 10.1371/journal.pone.0123928, 2015.
Peluffo H*, Solari-Saquieres P*, Negro-Demontel ML, Francos-Quijorna I, Navarro X, López-Vales R, Sayós J, Lago N. CD300f immunoreceptor contributes to peripheral nerve regeneration by the modulation of macrophage inflammatory phenotype. J. Neuroinflammation, 12:145 (12 August) 2015. *Ambos autores contribuyeron igualmente al trabajo.
Hugo Peluffo, Ugutz Unzueta, María Luciana Negro, Zhikun Xu, Esther Vazquez, Neus Ferrer-Miralles and Antonio Villaverde. BBB-targeting, protein-based nanomedicines for drug and nucleic acid delivery to the CNS. Biotechnology Advances, 33(2):277-287, 2015.
Santos-Nogueira, López-Serrano, Hernández, Lago N, Astudillo AM, Balsinde J, Estivill-Torrús G, de Fonseca FR, Chun J, López-Vales R. Activation of Lysophosphatidic Acid Receptor Type 1 Contributes to Pathophysiology of Spinal Cord Injury. Journal of Neuroscience, 4703-14, 2015.
2014
Negro, M.L. P. Saccardo, C. Giacomini, R.J. Yáñez-Muñoz, N. Ferrer-Miralles, E. Vazquez, A. Villaverde and H, Peluffo*. Comparative analysis of lentiviral vectors and modular protein nanovectors for traumatic brain injury gene therapy. Molecular Therapy – Methods & Clinical Development, 1:14047, 2014. *Autor al que debe dirigirse la correspondencia.
2013
Hugo Peluffo*, Pau Gonzalez, Laia Acarin, Anna Aris, Rudy Beyaert, Antonio Villaverde y Berta Gonzalez. Overexpression of the nuclear factor kappa B inhibitor A20 is neurotoxic after an excitotoxic injury to the immature rat brain. Neurological Research 35(3):308-319, 2013. *Autor al que debe dirigirse la correspondencia.
*Peluffo, H., *Foster, E., Ahmed, S.G., Lago, N., Hutson, T.H., Moon, L., Yip, P., Wanisch, K., Caraballo-Miralles, V., Olmos, G., Lladó, J., McMahon, S.B. and Yáñez-Muñoz, R.J. Efficient gene expression from integration-deficient lentiviral vectors in the spinal cord. Gene Therapy 20:645-657, 2013. *Ambos autores contribuyeron igualmente al trabajo.
2012
Joan Domingo-Espín, Valérie Petegnief, Núria de Vera, Oscar Conchillo-Solé, Paolo Saccardo, Ugutz Unzueta, Esther Vazquez, Juan Cedano, Luciana Negro, Xavier Daura, Hugo Peluffo, Anna M. Planas, Antonio Villaverde, Neus Ferrer-Miralles. RGD-based cell ligands for cell-targeted drug delivery act as potent trophic factors. Nanomedicine: Nanotechnology, Biology and Medicine. 2012 Nov;8(8):1263. (Epub 2012 Jul 25).
Peluffo, H*; Alí-Ruiz, D; Ejarque-Ortíz, A; Heras-Alvarez, V; Comas-Casellas, E; Martínez-Barriocanal, A; Kamaid, A; Alvarez-Errico, D; Negro, ML; Lago, N; Schwartz S Jr; Villaverde, A; y Sayós, J. Overexpression of the immunoreceptor CD300f has a neuroprotective role in a model of acute brain injury. Brain Pathology (Epub 2011) 22:318-328 (2012). * Autor al que debe dirigirse la correspondencia.
Pau Gonzalez; Hugo Peluffo; Laia Acarin; Antonio Villaverde; Berta Gonzalez y Bernardo Castellano. IL-10 overexpression does not synergize with the neuroprotective action of RGD-containing vectors after postnatal brain excitotoxicity, but modulates the main inflammatory cell responses. Journal of Neuroscience Research, (Epub 2011) 90:143-59 (2012).
2011
H. Peluffo, Modular Multifunctional Protein Vectors for Gene Therapy. En: Non-viral Gene Therapy, Prof. Xubo Yuan Ed., Editorial INTECH, pp:597-614, 2011, ISBN: 9789533075389.
Domingo-Espín, J., E. Vazquez, J. Ganz, O. Conchillo, E. García-Fruitós, J. Cedano, U. Unzueta, V. Petegnief, N. Gonzalez-Montalbán, A.M. Planas, X. Daura, H. Peluffo, N. Ferrer-Miralles, y A. Villaverde. The nanoparticulate architecture of protein-based artificial viruses is supported by protein-DNA interactions. Nanomedicine. 6:1047-1061 (2011).
2010
Gandelman, M., Peluffo, H., Beckman, J.S., Cassina, P. y Barbeito, L. Extracellular ATP and the P2X7 receptor in astrocyte-mediated motor neuron death: implications for amyotrophic lateral sclerosis. Journal of Neuroinflammation. 7:33 (2010).
2009
Gonzalez P., Burgaya F., Acarin L., Peluffo H., Castellano B. Gonzalez. B. IL-10 and IL-10RI are upregulated in glial cells after an excitotoxic injury to the postnatal rat brain. Journal of Neuropathology and Experimental Neurology. 68:391-403 (2009).
2007
H. Peluffo*, P. González, A. Arís, L. Acarin*, A. Villaverde, B. Castellano, B. González. RGD domains neuroprotect the immature brain by a glial dependent mechanism. Annals of Neurology. 62:251-261 (2007). *Autores a los que debe dirigirse la correspondencia.
2006
Faiz M, Acarin L, Peluffo H, Villapol S, Castellano B, Gonzalez B. Antioxidant Cu/Zn SOD: Expression in postnatal brain progenitor cells. Neurosci. Lett. 401:71-76, (2006).
H. Peluffo*, L. Acarin, A. Arís, P. González, A. Villaverde, B. Castellano, B. González. Neuroprotection from excitotoxicity by Cu/Zn superoxide dismutase gene delivery to the postnatal rat brain by a modular protein vector. BMC Neuroscience, 7:35 (2006). *Autor al que debe dirigirse la correspondencia.