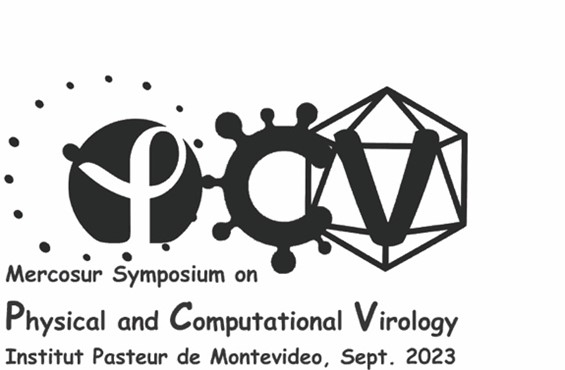 Physical Virology is a scientific field that focuses on understanding the physical principles and mechanisms underlying the behavior, interactions, and properties of viruses at the molecular and supramolecular levels. It is an interdisciplinary area that combines principles from physics, chemistry, biology, and other related disciplines to investigate the interactions that determine the maturation, assembly, and stability of viral particles and associated macromolecular complexes.
Computational techniques play a fundamental role in dissecting the forces that determine viral assembly. However, the use of simulations to study viral particles is underdeveloped in the southern world due to their computational cost and the requirement for highly specific capabilities. Additionally, this discipline requires deep integration with other scientific areas such as Physics, Chemistry, Structural Biology, Virology, Molecular Simulations, High-Performance Computing, etc.
This meeting aims at gathering scientists from the South American region specialized in areas related to Physical and Computational Virology to establish a baseline for the development of the field, identify problems, and discuss strategies for collaboration and exchange. We have confirmed participants from Argentina, Brazil, Chile, and Uruguay.
This meeting is generously supported by FOCEM (Fondo para la Convergencia Estructral del Mercosur).