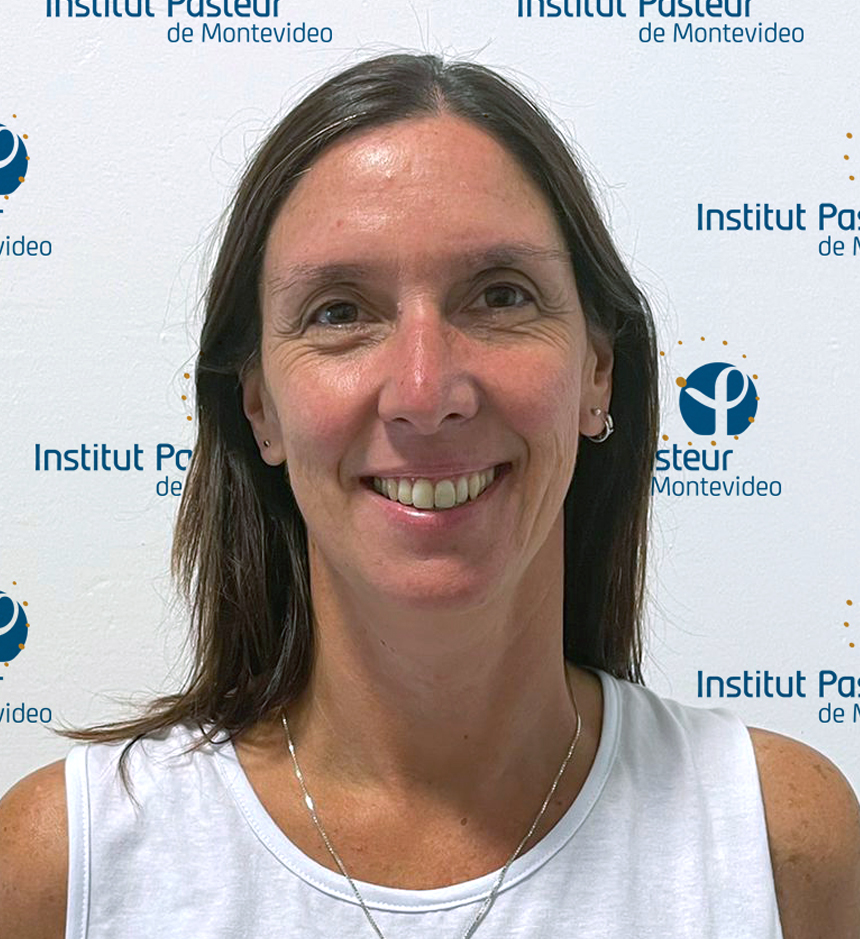 Biotechnology in
Laboratory Animals Unit
PhD in Medical Science, Faculty of Medicine, Universidad de la República, Uruguay. (2009 – 2012).
Veterinary Doctor, Faculty of Veterinary Medicin, Universidad de la República, Uruguay. (1991 – 1999).
Molecular Genetics
Medical and Health Sciences
Biotechnology
Cell Biology
Transgenesis
CRISPR
Crispo M, Vilariño M, dos Santos-Neto PC, Núñez-Olivera R, Cuadro F, Barrera N, Mulet AP, Nguyen TH, Anegón I, Menchaca A. Embryo development, fetal growth and postnatal phenotype of eGFP lambs generated by lentiviral transgenesis. Transgenic Res. 2015 Feb;24(1):31-41. doi: 10.1007/s11248-014-9816-x. Epub 2014 Jul 22.
Crispo M, Van Maele L, Tabareau J, Cayet D, Errea A, Ferreira AM, Rumbo M, Sirard JC. Transgenic mouse model harboring the transcriptional fusion ccl20- luciferase as a novel reporter of pro-inflammatory response. PLoS One. 2013 Nov 12;8(11):e78447. doi: 10.1371/journal.pone.0078447.
M. Crispo; Schlapp G; Cárdenas M; D. González-Maciel; M Rumbo. Optimization of transgenesis conditions for the generation of CXCL2-luciferase reporter mice line. EJB Electronic Journal of Biotechnology, v.: 16 6, 2013.