Inmunorregulation and Inflammation
The deregulation of the immune system can lead to chronic conditions that are known as immune-mediated inflammatory diseases (IMIDs). IMIDs include more than 80 clinical entities such as autoimmune and autoinflammatory diseases that affect up to 10% of the population in the western world. Basic research has allowed to characterize physiological mechanisms responsible for controlling the development of inflammatory and adaptive responses mediating pathological effects, and this knowledge is critical to innovate at the level of strategies directed at the immune system and to understand the mechanism of action of drugs currently being used in the clinic.
Our group is interested in the study of cellular and molecular mechanisms that control the inflammatory process and the adaptive immune response. We focus on the biology of dendritic cells (DCs), since they constitute a sub-population of leukocytes able to orchestrate effector adaptive immune responses, while having powerful strategies capable of regulating the development of the inflammatory process and the adaptive response. Our work tries to cover relevant and original aspects at the level of molecular mechanisms while looking for pertinence in human health.
In this framework, the laboratory has characterized the emerging ion transporters TORID-1 (Tmem176b) and TORID-2 (Tmem176a), which are critical regulators of NLRP3 inflammasome activation. Inflammasome regulation by TORID-1 has been shown to be relevant in the anti-tumor immune response. We have characterized pharmacological inhibitors of TORID-1 and TORID-2 that have been characterized at a pre-clinical level as promising anti-tumor drugs.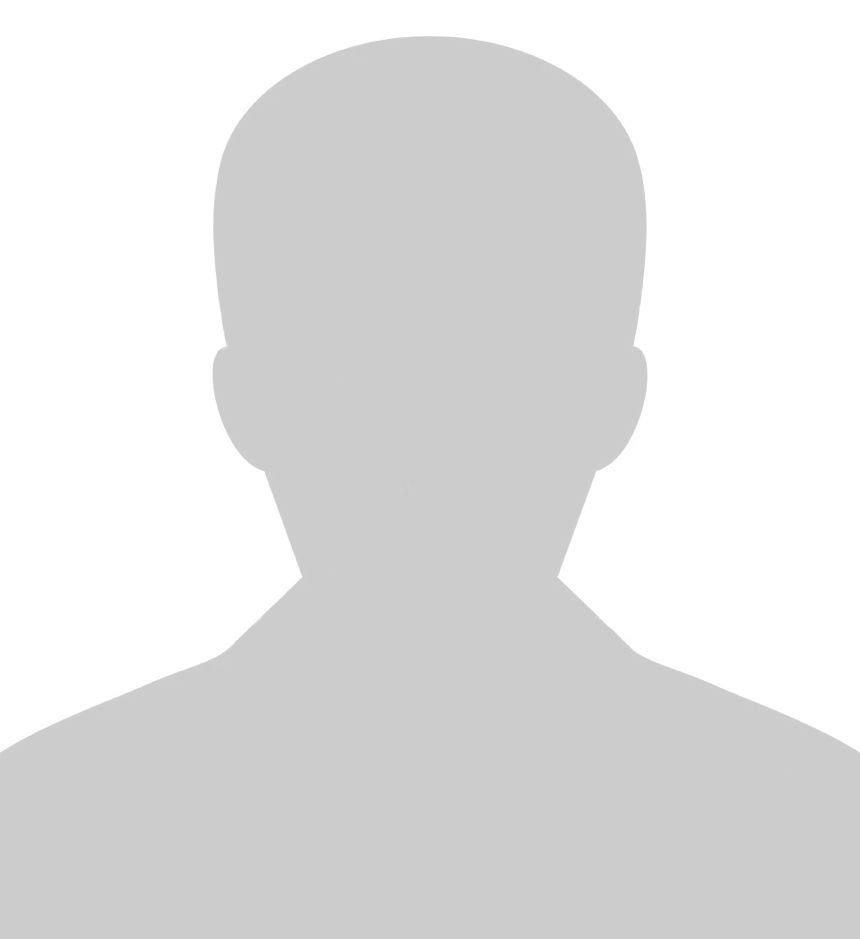 Role of TORID-1 as an innate checkpoint in tumor immunity.
Role of TORID-1 and TORID-2 in the biology of chronic lymphocytic leukemia. (Collaboration with Pablo Oppezzo).
Characterization of small molecules capable of inhibiting or activating the conductance mediated by TORID-1 and 2.
Role of the intracellular protein TORID-1 in obesity and inflammation induced by obesity. (Collaboration with Carlos Escande).
Study of non-conventional anti-inflammatory drugs as immunomodulators in organ transplantation. (Collaboration with Carlos Batthyany).
"Challenges in cancer immunotherapy. International workshop", 2018.
"Update on immunology: from mechanisms to immunotherapy and vice versa. Jornada Científica de la SUI", 2016. Coordinators: Marcelo Hill, Maria Moreno and Mercedes Segovia.
"Basic and clinical fundamentals of the inflammatory process. Optional course in the Medicine career", 2014. Faculty of Medicine. Coordinator: Dr. Marcelo Hill.
"Immunological bases of biological drugs used in Medicine", 2013. Posgraduate course, Faculty of Medicine, Udelar. Coordinators: Dr. Marcelo Hill, Dra. Caroline Agorio and Dr. Eduardo Osinaga.
"Tolerance vs. Immunity: how and why?", 2012. Course PEDECIBA. Coordinators: Dra. Teresa Freire and Dr. Marcelo Hill. Immunobiology Department, Faculty of Medicine, Udelar.
2017-2018 – Characterization of a new regulator of inflammation. ANII. FCE_3_2016_1_126894. Responsible: Mercedes Segovia.
2018-2019 – Pharmacological blockade of a new inhibitor of the anti-tumor immune response. ANII. FMV_1_2017_1_136177. Responsible: Marcelo Hill.
2015‐2018 – Development and validation of processes for the study and valuation of nutraceuticals: creation of the first Uruguayan company. Participation: researcher.
2018-2019 – Characterization of novel molecular players in the control of obesity and obesity-induced inflammation. Agence des Universités Francophones. FAPESP. Responsibles: Marcelo Hill, Carlos Escande, Alessandra Pontillo (USP).
vacio
2017
Pro-inflammatory Ca++-activated K+ channels are inhibited by hydroxychloroquine. Schroeder ME, Russo S, Costa C, Hori J, Tiscornia I, Bollati-Fogolín M, Zamboni DS, Ferreira G, Cairoli E, Hill M. Sci Rep. 2017 May 15;7(1):1892. doi: 10.1038/s41598-017-01836-8.
2016
Comparative Study of the Immunoregulatory Capacity of In Vitro Generated Tolerogenic Dendritic Cells, Suppressor Macrophages, and Myeloid-Derived Suppressor Cells. Carretero-Iglesia L, Bouchet-Delbos L, Louvet C, Drujont L, Segovia M, Merieau E, Chiffoleau E, Josien R, Hill M, Cuturi MC, Moreau A. Transplantation. 2016 Oct;100(10):2079-2089.
Generation and Characterization of Mouse Regulatory Macrophages. Carretero-Iglesia L, Hill M, Cuturi MC. Methods Mol Biol. 2016;1371:89-100. doi: 10.1007/978-1-4939-3139-2_6
2015
Phenotypic Analysis of Immunocompetent Cells in Healthy Human Dental Pulp. Gaudin A, Renard E, Hill M, Bouchet-Delbos L, Bienvenu-Louvet G, Farges JC, Cuturi MC, Alliot-Licht B. J Endod. 2015 Feb 18. pii: S0099-2399(15)00014-X.
2014
Combining autologous dendritic cell therapy with CD3 antibodies promotes regulatory T cells and permanent islet allograft acceptance. Baas MC, Kuhn C, Valette F, Mangez C, Duarte MS, Hill M, Besançon A, Chatenoud L, Cuturi MC, You S. J Immunol. 2014 Nov 1;193(9):4696-703.
Evaluation of the therapeutic potential of bone marrow-derived myeloid suppressor cell (MDSC) adoptive transfer in mouse models of autoimmunity and allograft rejection. Drujont L, Carretero-Iglesia L, Bouchet-Delbos L, Beriou G, Merieau E, Hill M, Delneste Y, Cuturi MC, Louvet C.
PLoS One 2014 Jun 13;9(6)
Autologous dendritic cells prolong allograft survival through Tmem176b-dependent antigen cross-presentation. Mercedes Segovia, Cedric Louvet, Pierre Charnet, Ariel Savina, Gaelle Tilly, Laetitia Gautreau, Laura Carretero-Iglesia, Gaelle Beriou, Ignacio Cebrian, Thierry Cens, Lucy Hepburn, Elise Chiffoleau, Rodrigo Andres Floto, Ignacio Anegon, Sebastian Amigorena, Maria Cristina Cuturi and Marcelo Hill. Am J Transplant. 2014 May;14(5):1021-31
2013
Carbon monoxide decreases endosome-lysosome fusion and inhibits soluble antigen presentation by dendritic cells to T cells. Tardif V, Riquelme SA, Remy S, Carreño LJ, Cortés CM, Simon T, Hill M, Louvet C, Riedel CA, Blancou P, Bach JM, Chauveau C, Bueno SM,Anegon I, Kalergis AM. Eur J Immunol. 2013 Nov;43(11):2832-44
2011
Penicillin binding proteins as danger signals: meningococcal PBP2 activates DCs through TLR4. Marcelo Hill, Ala-Eddine Deghmane, Mercedes Segovia, Maria Leticia Zarantonelli, Gaëlle Tilly, Philippe Blancou, Régis Josien, Ignacio Anegon, Eva Hong, Corinne Ruckly, Aude Antignac, Meriem El Ghachi, Ivo Gomperts Boneca, Muhamed-Kheir Taha and Maria Cristina Cuturi. PLoS One. 2011; 6(10):e23995. Epub 2011 Oct 27.
Cell therapy with autologous tolerogenic dendritic cells induces allograft tolerance through IFN-γ and EBI3. Marcelo Hill, Paméla Thebault, Mercedes Segovia, Cédric Louvet, Gaëlle Bériou, Gaëlle Tilly, Emmanuel Merieau, Ignacio Anegon, Elise Chiffoleau and Maria-Cristina Cuturi. Am J Transplant. 2011 Oct; 11(10):2036-45. doi: 10.1111/j.1600-6143.2011.03651.x.
What is the role of antigen processing mechanisms in autologous Tol-DC therapy in organ transplantation? Marcelo Hill, Mercedes Segovia and Maria Cristina Cuturi. Immunotherapy. 2011 Apr; 3(4 Suppl):12-4. Review.
Preparation of mouse bone marrow-derived dendritic cells with immuno-regulatory properties. Mercedes Segovia, Maria Cristina Cuturi and Marcelo Hill. Methods Mol Biol. 2011; 677:161-8.
2010
Negative vaccination by tolerogenic dendritic cells in organ transplantation. Marcelo Hill and Maria Cristina Cuturi. Curr Opin Organ Transplant 2010. Sep 24. [Epub ahead of print]
Tmem176B and Tmem176A are associated with the immature state of dendritic cells. Condamine T, Le Texier L, Howie D, Lavault A, Hill M, Halary F, Cobbold S, Waldmann H, Cuturi MC, Chiffoleau E. J Leukoc Biol. 2010 Sep; 88(3):507-15. Epub 2010 May 25.
Mechanism and localization of CD8 regulatory T cells in a heart transplant model of tolerance. Li XL, Ménoret S, Bezie S, Caron L, Chabannes D, Hill M, Halary F, Angin M, Heslan M, Usal C, Liang L, Guillonneau C, Le Mauff B, Cuturi MC, Josien R, Anegon I. J Immunol. 2010 185(2):823-33
A novel, clinically-relevant animal model to study galectin-3 and its ligands during colon carcinogenesis. Marcelo Hill, Daniel Mazal, Laura Pereyra, Luis Ubillos, Edgardo Berriel, Teresa Freire, Mariella Rondán, Gerardo Vasta, Fu-Tong Liu, María Mercedes Iglesias and Eduardo Osinaga. J. Histochem Cytochem. 2010 58(6):553-65.
2009
Tolerogenic dendritic cells actively inhibit T cells through heme oxygenase-1 in rodents and in non-human primates. Moreau A., Hill M., Thébault P., Deschamps J.Y., Chiffoleau E., Chauveau C., Moullier P., Anegon I., Alliot-Licht B. and Cuturi M.C. FASEB J. 2009 (23) 9 3070-77.
Endotoxin challenge induces myeloid-derived suppressor cells controlling allograft rejection through heme oxygenase-1. V. De Wilde, N. Van Rompaey, M. Hill, J.F. Lebrun, P. Lemaître, F. Lhommé, C. Kubjak, B. Vokaer, G. Oldenhove, L.M. Charbonnier, M.C. Cuturi, M.Goldman, and A. Le Moine. Am J Transp. 2009. 9 (9) 2034-47.
Lack of immunotoxicity after regional intravenous (RI) delivery of rAAV to nonhuman primate skeletal muscle. Alice Toromanoff, Oumeya Adjali, Thibaut Larcher, Marcelo Hill, Lydie Guigand, Pierre Chenuaud, Jack-Yves Deschamps, Olivier Gauthier, Gilles Blancho, Bernard Vanhove, Fabienne Rolling, Yan Chérel, Philippe Moullier, Ignacio Anegon, Caroline Le Guiner. Mol Ther. 2009 Nov 3. [Epub ahead of print]
2007
IDO expands human CD4+CD25high regulatory T cells by promoting maturation of LPS-treated dendritic cells. Marcelo Hill, Séverine Tanguy-Royer, Pierre Royer, Christine Chauveau, Kashif Asghar, Frédéric Lavainne, Séverine Rémy, Régis Brion, François-Xavier Hubert, Michèle Heslan, Marie Rimbert, Laureline Berthelot, John Moffet, Régis Josien, Marc Grégoire and Ignacio Anegon. EurJ Immunol. 2007, 37 (11) 3054-62
Nitric oxide and indoleamine 2,3-dioxygenase mediate CTLA4Ig-induced survival of heart allografts in rats. Marcelo Hill, Rachid Zagani, Cécile Voisine and Ignacio Anegon. Transplantation. 2007, 84 (8) 1060-3
A role for heme oxygenase 1 in the immunosuppressive effect of adult rat and human Mesenchymal Stem Cells. Dominique Chabannes, Marcelo Hill, Emmanuel Merieau, Julien Rossignol, Régis Brion, Jean Paul Soulillou, Ignacio Anegon and Maria Cristina Cuturi. Blood. 2007 Nov 15;110(10):3691-4.
Role of IFN-γ in allograft tolerance mediated by CD4+CD25+ regulatory T cells by induction of IDO in endothelial cells. Thebault P., Condamine T., Heslan M., Hill M., Saoudi A. , Josien R., Anegon I., Cuturi M.C. and Chiffoleau E. Am J Transp. 2007, 7 (11) 2472-82
CD40Ig treatment results in allograft acceptance mediated by CD8+CD45RClow T cells, IFN-γ and indoleamine 2,3-dioxygenase. Carole Guillonneau, Marcelo Hill, François-Xavier Hubert, Elise Chiffoleau, Caroline Hervé, Xiang-Liang Li, Michèlle Heslan, Claire Usal, Laurent Tesson, Séverine Ménoret, Abdelhadi Saoudi, Brigitte Le Mauff, Régis Josien, Maria Cristina Cuturi and Ignacio Anegon. J Clin Invest. 2007. 117 (4) 1096-106
2006
Influence of local and systemic CTLA4Ig gene transfer on corneal allograft survival. Gong N, Yang Y, Pleyer U, Vogt K, Hill M, Anegon I, Volk HD, Ritter T. The Journal of Gene Medicine. 2006, 8 (4) 459-67.
Anti-donor class II antibodies induces tolerance to a full MHC mismatched kidney graft by a mechanism involving a T/ non T cells interaction and the indoleamine 2,3-dioxigenase pathway. N. Degauque, D. Lair, A. Dupont, A. Moreau, G. Roussey, F. Moizant, FX. Hubert, C. Louvet, M. Hill, F. Haspot, R. Josien, C. Usal, B. Vanhove, JP. Soulillou and S. Brouard. J Immunol. 2006, 176: 3915-3922.