Cell Biology of Neural Development
The laboratory was a joint group integrated by researchers from the IP Montevideo and the Faculty of Sciences (Udelar). Its work was focused on the relationship between cell polarity —that is, the asymmetries that allow cells to have specific functions— and neural differentiation, the phase of development of neurons in which they acquire the morphological and physiological characteristics of its mature stage.
To study these phenomena, the laboratory used experimental systems in vertebrates such as zebrafish and chicken, to analyse of the function of diverse proteins that have an impact on neuronal development. Based on this, the group characterized on both species the functions of a family of proteins ("MARCKS") and the genes that encode them, in the initial formation of the embryonic nervous system (phase known as "neurulation").
The lab also characterized the function of primary cilia have in neuronal formation in the retina of zebrafish, and has presented evidence indicating that the extracellular matrix protein Laminin 1 is essential for the formation of axon of those same neurons, among other investigations.
The group also participated in undergraduate and postgraduate teaching activities, as well as in various scientific dissemination initiatives.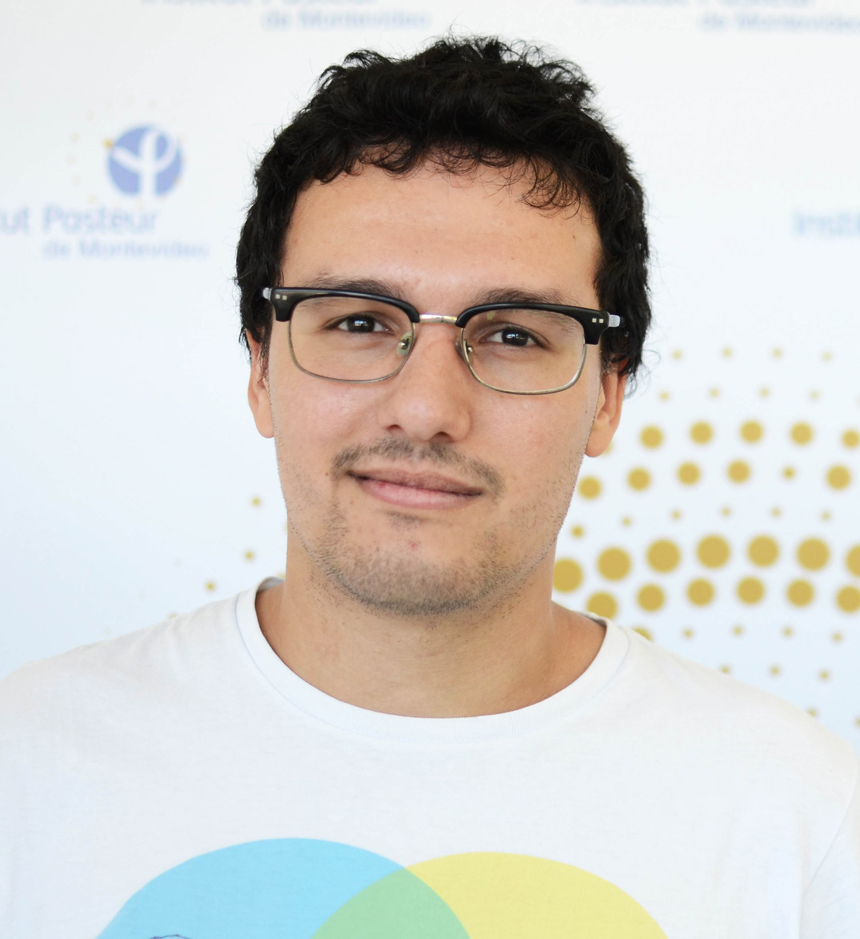 Gonzalo Aparicio, MSc
Doctoral student
Faculty of Science, Udelar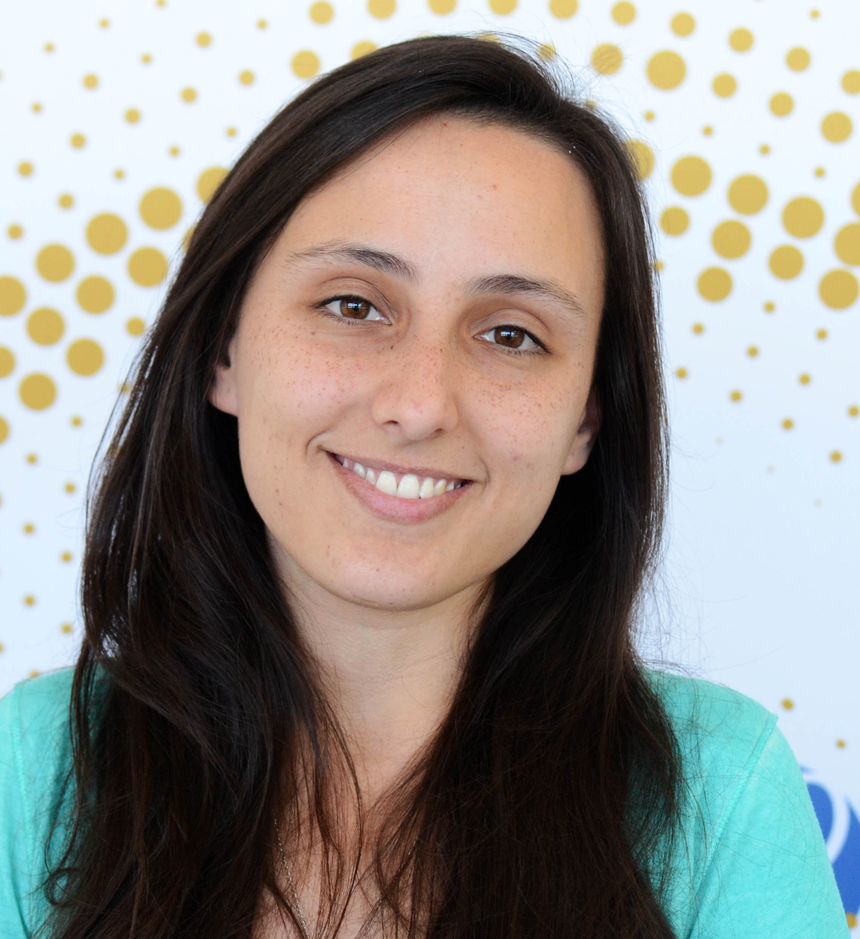 Camila Davison, BSc
Doctoral student
Faculty of Science, Udelar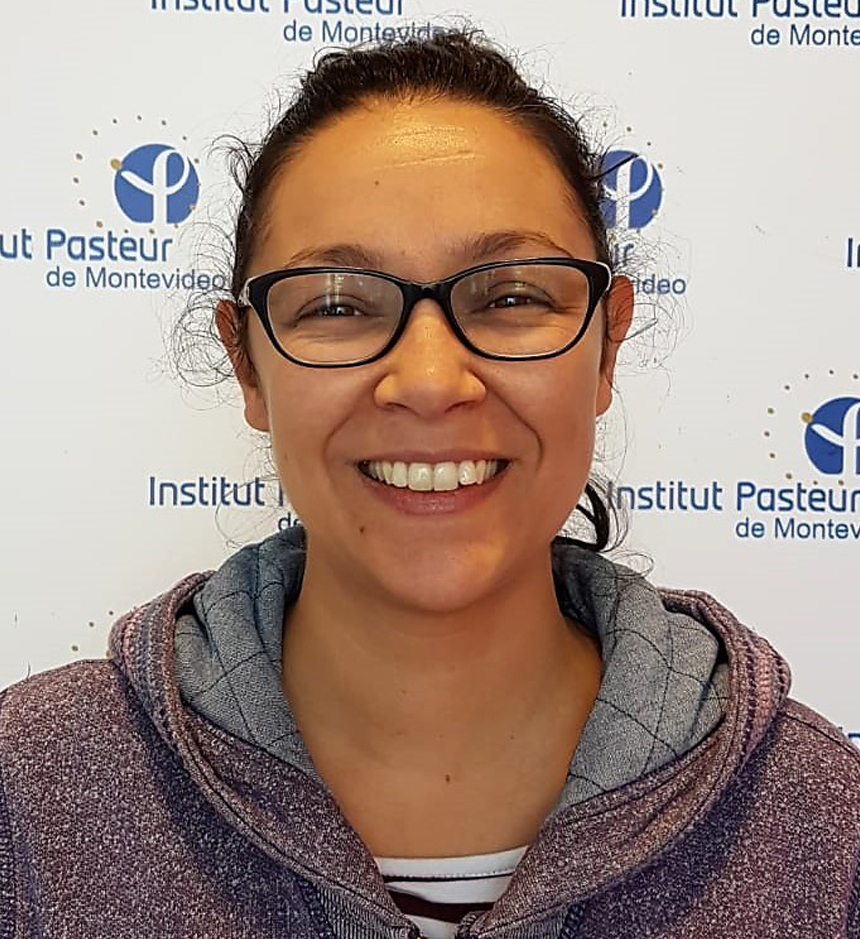 Magela Rodao, BSc
Master's degree student
Faculty of Science, Udelar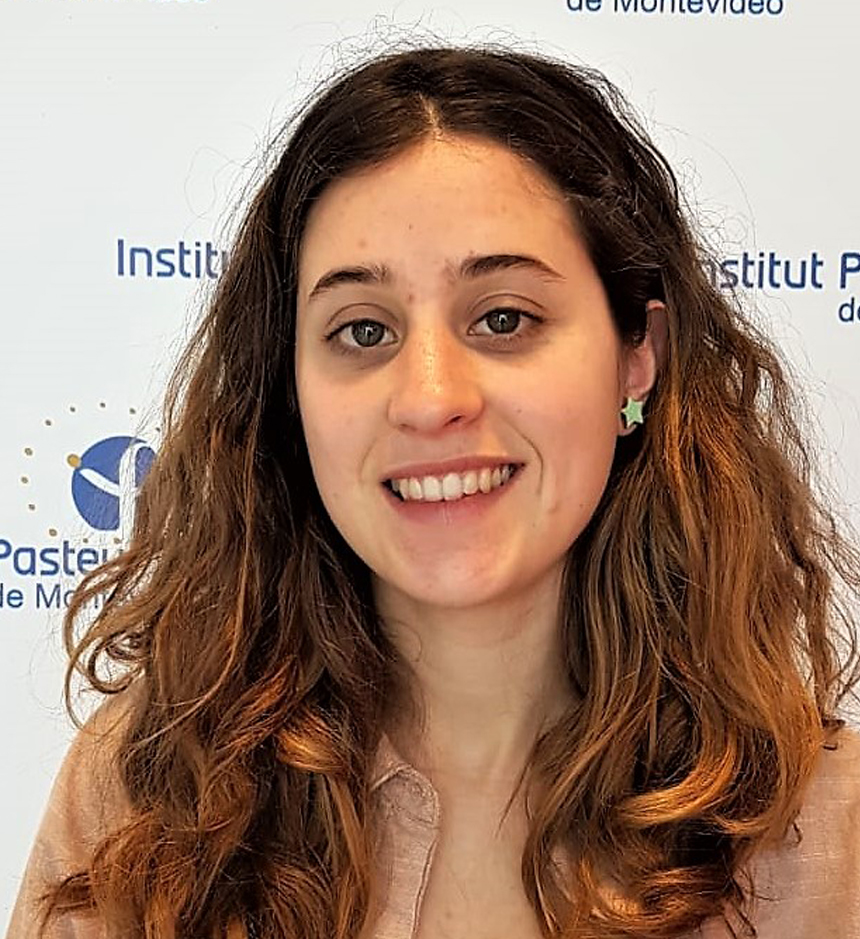 Lucía Veloz, BSc
Master's degree student
Role of Laminin 1 and Slit-Robo signalling in retinal ganglion cells differentiation.
We have previously demonstrated that Laminin 1 from the retinal basal lamina acts as a positive signal for axon outgrowth at the basal side. Our current working hypothesis is that negative signals inside the retina, like Slit factors, would reinforce the correct orientation of retinal ganglion cells, preventing axon outgrowth in other directions.
Characterization of primary cilia in early stages of photoreceptor cell differentiation.
After showing that retinal ganglion cells and their progenitors have a small primary cilium, which is important for their genesis and correct localization in the retina, we have started to analyse the possibility that this organelle also has a function at early stages of photoreceptor cell differentiation.
Polarized signals in the localization and orientation of photoreceptors.
We propose that, like retinal ganglion cells, photoreceptors respond to extracelular signals present in the retina, which are necessary for giving them their apropriate orientation. We investigate the possible role in this process of subapical adhesion molecules, such as N-Cadherin, and others necessary for cell polarity, like Pals1/Nok.
Role of MARCKS proteins in the modulation of polarity transitions in vertebrate neurulation.
We have found that MARCKS family proteins are important for neurolation in both chick and zebrafish embryos, aparently by modulating cell polarity in the neural plate. However, there are different cell mechanisms for neurulation in each of these species, which could be related with the duplication of Marcks genes in the fish.
Course on Processing and Analysis of Fluorescence Microscopy Images (PAFMI), Uruguay. Organizers: F. Zolessi, F. Lecumberry, P. Aguilar. 29/02-11/03/2016.
2015-2018 – "Neural orientation in the polarized environment of the developing neural retina: influence of Slit proteins". Responsible: Flavio Zolessi. FCE-ANII.
vacio
2018
*Aparicio G., Arruti C., Zolessi F.R. (2018) MARCKS phosphorylation by PKC strongly impairs cell polarity in the chick neural plate. Genesis 56(4): e23104. doi: 10.1002/dvg.23104.
Paravani E.V., Simoniello M.F., Poletta G.L., Zolessi F.R., Casco V.H. (2018) Cypermethrin: Oxidative stress and genotoxicity in retinal cells of the adult zebrafish. Mutat Res. 826:25-32. doi: 10.1016/j.mrgentox.2017.12.010.
Novas R, Cardenas-Rodriguez M, Lepanto P, Fabregat M, Rodao M, Fariello MI, Ramos M, Davison C, Casanova G, Alfaya L, Lecumberry F, González-Sapienza G, Irigoín F, Badano JL. (2018) Kinesin 1 regulates cilia length through an interaction with the Bardet-Biedl syndrome related protein CCDC28B. Sci Rep. 8(1):3019. doi: 10.1038/s41598-018-21329-6.
2017
*Prieto D., Zolessi F.R. (2017) Functional diversification of the four MARCKS family members in zebrafish neural development. J. Exp. Zool. (Mol. Dev. Evol.) 328(1-2):119-138. doi: 10.1002/jez.b.22691.
Álvarez G., Perdomo C., Coronel C., Aguilera E., Varela J., Aparicio G., Zolessi F.R., Cabrera N., Vega C., Rolón M., Rojas De Arias A., Pérez-Montfort R., Cerecetto H., González M. (2017) Multi-anti-parasitic activity of arylideneketones and thiazolidenehydrazines against Trypanosoma cruzi and Leishmania spp. Molecules 22(5). pii: E709. doi: 10.3390/molecules22050709.
Prieto D, Aparicio G, Sotelo-Silveira JR. (2017) Cell migration analysis: A low-cost laboratory experiment for cell and developmental biology courses using keratocytes from fish scales. Biochem Mol Biol Educ. 45(6):475-482. doi: 10.1002/bmb.21071.
2016
*Lepanto P., Badano J.L., Zolessi F.R. (2016) Neuron's little helper: the role of primary cilia in neurogenesis. Neurogenesis. 3:1, e1253363. doi: 10.1080/23262133.2016.1253363.
*Zolessi F.R. (2016) Vertebrate neurogenesis: cell polarity (v. 3). Encyclopedia of Life Sciences (Wiley). DOI: 10.1002/9780470015902.a0000826.pub3.
*Lepanto P., Davison C., Casanova G., Badano J.L., Zolessi F.R. (2016) Characterization of primary cilia during the differentiation of retinal ganglion cells in the zebrafish. Neural Dev. 11(1):10. doi: 10.1186/s13064-016-0064-z.
2015
*Prieto D., Aparicio G., Machado, M., Zolessi F.R. (2015) Application of the DNA-Specific Stain Methyl Green in the Fluorescent Labeling of Embryos. J. Vis. Exp. (99), e52769, doi: 10.3791/52769.
Paolini A, Duchemin AL, Albadri S, Patzel E, Bornhorst D, González Avalos P, Lemke S, Machate A, Brand M, Sel S, Di Donato V, Del Bene F, Zolessi F.R., Ramialison M, Poggi L. (2015) Asymmetric inheritance of the apical domain and self-renewal of retinal ganglion cell progenitors depend on Anillin function. Development 142(5): 832-9. doi: 10.1242/dev.118612.
2014
*Prieto D., Aparicio G., Morande P.E., Zolessi F.R. (2014) A fast, low cost, and highly efficient fluorescent DNA labeling method using methyl green. Histochem Cell Biol 142(3): 335-345. doi: 10.1007/s00418-014-1215-0.
Tinoco L.W., Fraga J.L., AnoBom C.D., Zolessi F.R., Obal G., Toledo A., Pritsch O., Arruti C. (2014) Structural characterization of a neuroblast-specific phosphorylated region of MARCKS. Biochim Biophys Acta 1844(4): 837-849. doi: 10.1016/j.bbapap.2014.02.016.