The Microbial Genomics Laboratory is focused on the study of the microbial world (mainly bacteria), given the relevance of microorganisms for both human and livestock health. To achieve this we use genomics, metagenomics, bioinformatics and bacteriology as fundamental tools. The information we generate help us to understand the underlying evolutionary mechanisms that shape the acquisition of antibiotic resistance, host adaptation and transmission between hosts and the environment. Accordingly, our work contributes to generate new diagnostic approaches for infectious disease, to understand epidemiological patterns of bacterial infections and to identify biomarkers in microbial communities associated to several diseases.
Finances: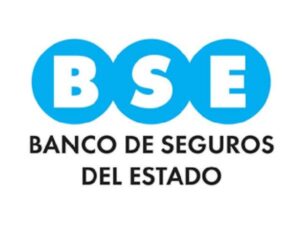 Characterization of evolutionary forces, inference of epidemiological and biogeographical patterns and characterization of virulence and antibiotic resistance determinants in environmental, livestock and human bacteria. The comparartive analysis of bacterial genomes allows to make infereces abou the biology of bacteria, for example, how they adapt, transmit, cause disease in different hosts, how they disseminate in time and space or how they acquire virulence or antibiotic resistance. The Microbial Genomics Laboratory leads local and international initiatives for studying diverse pathogenic bacteria important for human and livestock health like Campylobacter, Leptospira, Myocbacterium or Clostridium.
Characterization of human, livestock and environmental microbiomes, with emphasis on the transmission dynamics of antibiotic resistance determinants between commensal and pathogenic bacteria. Today the role of the microbiome in human (and animal) health is well- known, but microbiome variability patterns in different populations and the mechanisms by which these bacteria can transmit between hosts still require to be explored in depth. The Microbial Genomics Laboratory is focused on determining the variability patterns of human microbiome in Latin American populations under a one-health perspective, given we consider the role of the environment and other animals (mainly livestock) as reservoirs of pathogens and antibiotic resistance mechanisms.
Development of new analytical approaches for computational microbiology. Bioinformatic tools that we apply for the analysis of microbial genomes and metagenomes need to be optimized and constantly updated. Accordingly, the development and standardization of new bioinformatic approaches constitutes an important research line within the Microbial Genomics Laboratory. Specifically, we aim to develop and automatize pipelines for the comparative analysis of bacterial gennomes, i.e. genotyping or pangenome reconstruction approaches. Also, we aim to consolidate the application of third-generation sequencing technologies like Oxford Nanopore in microbial genomics.
2019-actual – "Latinbiota: understanding the evolution, transmission and antibiotic resistance of microbiota-associated pathogens in South American LMICs". Responsible: Gregorio Iraola.
Wellcome Sanger Institute.
2017-actual – "Genomic epidemiology of Clostridium difficile infections in Latin America". Responsible: Gregorio Iraola. Wellcome Sanger Institute.
2017-actual – "A platform for the incubation of applied project for environmental monitoring using metagenomics". Responsibles: Gastón Gonnet, Gregorio Iraola.
ANII.
2017-actual – "A platform for the incubation of applied project for environmental monitoring using metagenomics". Responsible: Mathieu Picardeau. RIIP-PTR.
2017-2019 – "Characterization of genotype-phenotype associations in Campylobacter fetus strains causing systemic infections in humans". Responsible: Gregorio Iraola. DC2C-FVF.
2016-2019 – "Development and validation of methodologies for the diagnosis and control of bovine genital campylobacteriosis". Responsibles: Lucía Calleros, Gregorio Iraola. ANII-FSSA.
2016-2019 – "Genomic evolution of Mycobacterium avium subsp. paratuberculosis in
wild and farm animals". Responsible: Pablo Fresia. ANII-FCE.
vacio
2019
Fresia, P., Antelo, V., Salazar, C., Giménez, M., D'Alessandro, B., Afshinnekoo, E., … & Iraola, G. (2019). Urban metagenomics uncover antibiotic resistance reservoirs in coastal beach and sewagewaters. Microbiome, 7(1), 35.
2018
Diaz-Viraque, F., Pita, S., Greif, G., de Souza, R. D. C. M., Iraola, G., & Robello, C. (2018). Nanopore sequencing significantly improves genome assembly of the eukaryotic protozoan parasite Trypanosoma cruzi. BioRxiv, 489534.
Antelo, V., Salazar, C., Martínez, A., D'Alessandro, B., Castro, M., Betancor, L., … & Iraola, G. (2018). First release of the bacterial biobank of the urban environment (BBUE). Microbiology Resource Announcements, 7(16), e01201-18.
Ferrés, I., & Iraola, G. (2018). MLSTar: automatic multilocus sequence typing of bacterial genomes in R. PeerJ, 6, e5098.
Iraola, G., & Kumar, N. (2018). Surveying what's flushed away. Nature Reviews Microbiology, 16(8), 456.
Thibeaux, R., Iraola, G., Ferrés, I., Bierque, E., Girault, D., Soupé-Gilbert, M. E., … & Goarant, C. (2018). Deciphering the unexplored Leptospira diversity from soils uncovers genomic evolution to virulence. Microbial Genomics, 4(1).
2017
Iraola, G., Forster, S. C., Kumar, N., Lehours, P., Bekal, S., García-Peña, F. J., … & Vidal, A. (2017). Distinct Campylobacter fetus lineages adapted as livestock pathogens and human pathobionts in the intestinal microbiota. Nature Communications, 8(1), 1367.